WordPress Auction Software Solution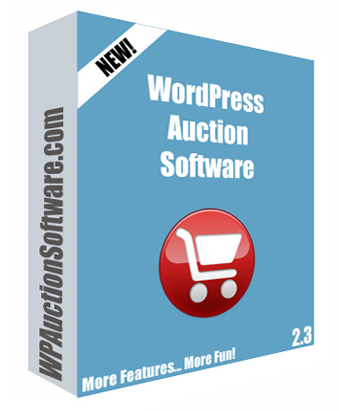 Turn any WordPress site into a professional auction website. WPAuctionSoftware.com has a unique WordPress Auction Software. This is a auction software plugin specially designed for WordPress. Full of the features you need in a professional auction website. Not sure about WordPress, Consider This.
The WordPress Auction Plugin is Paypal ready meaning you can charge your members to post auctions and or premium features. The admin area is professionally designed with everything you need to run a professional auction site. Features include auction listing, auction showcase, auction duration, buy it now, reserve price, comments and tons more.
[button link="https://www.wpauctionsoftware.com/demo/" color="lightblue"] View Demo[/button]
[button link="https://www.wpauctionsoftware.com/features/" type="icon" icon="question"] Auction Software Features[/button]