Online Auction Website – Essential Tips & Tricks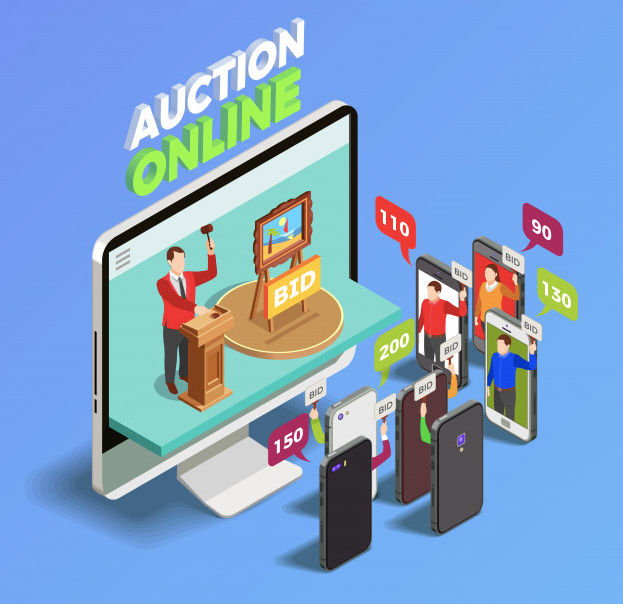 While thinking of an online auction website, the first thing that comes to everyone's mind is eBay. The eBay website is visited by millions worldwide and hosts numerous auctions. So, if you want your online auction website to prosper, blossom and stand tall in front of other competitors. So, you must first understand the basic essence of the online auction.
In an online auction, people can showcase different products that they want to sell. For this, they use different auction software or WordPress auction plugins to create an auction website. When the auction starts, people from all around the globe can bid on the product. Once the auction ends the item is sold to the highest bidder.
As the auction takes place online and is attended by numerous people worldwide, the auction website should be capable enough to draw the attention of the crowd as well as to conduct all the auction proceedings successfully. So in this article, we would be discussing some auctioning strategies for your online auction website that would attract the attention of your viewers as well as improve the performance of your website.
5 Tips to Enhance Your Online Auction Website

If you want your auction to attract a lot of bidders and still function seamlessly under heavy traffic, you should take care of aesthetics & performance of your website. So the best tips for auction website creation are:
Website's look & feel – Yes aesthetics do matter. It is the first impression that our website creates when bidders look at it for the first time. So the thumb rule should be to make the web pages clean, clutter-free and use the innovative design so that audiences are drawn towards the auction items with ease.
Performance – Generally when you try to enhance the appeal of your website, you end up impacting the overall performance of your online auction website. So you should strive and adopt strategies to maintain a balance between these two verticals. One of the best ways to increase the looks of a website without hampering performance is to use carousels to showcase all the auction items. It decreases loading time, increases usability & also saves a lot of webpage area. Sometimes changing the host itself improves the site's performance. Follow sites like Hostingstep to find genuinely the best managed WordPress hosting services. Let the hosting companies manage the servers effectively and you can focus on your online business.
Payment options – As the auctions carried out on our website would be attended by people from around the globe, you should ensure that the payment options available are agile enough to suit everyone. You should support facilitation payment transaction using debit or credit cards and also let users pay from their e-wallet, like PayPal.
Improve visibility of your auction website – Creating a cool online auction website which flaunts seamless performance would be of no you if any search engine is not able to find it. So you should make sure that you implement ample search engine optimization techniques on your auction website to make it clearly visible to all the search engines.
Marketing your website – Marketing your online auction website is extremely important to let the word out about your website. So once your auction website is up and running you should promote your website on various social networks, forums and communities, to draw traffic. You can also make use of Google AdWords to advertise your website.
Online Auction Website and SEO: How to Take Advantage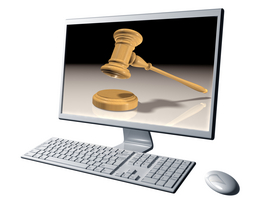 In the previous section, we came to know how important SEO is for enhancing the visibility of an auction website. You can create content for your website containing all the relevant keywords. You should also include long-tail keywords to make your website easily discoverable and make sure that the keyword matches the probable queries that are generally searched by the user.
You should also look for backlinks from relevant websites so that your page ranking will improve. These relevant and keyword-rich backlinks would not only increase the traffic to your website but also indicate the search engine that your website is a reputed source.
In short, by creating ample content in the form of blogs, articles and maintaining proper keyword concentration, you can significantly improve your auction website's visibility and traffic.
Keyword Research for Online Auction Websites
As the level of SEO of your auction website solely depends on how effectively you choose the keywords, you need to make sure that the chosen set of keywords most aptly describes your auction website. But by using you can choose several apt keywords with the utmost ease.
Using Google Keyword Planner you can choose from a list of popular keywords that best describes your auction website. These keywords can be traced based on popularity, often searched queries on various search engines and also based on geographic locations. Using KeywordXP, you can also implement long-tail keywords and also get statistical details regarding the usage and effectiveness of these keywords. Not only that, you can even compare how well your web content is doing compared to your competing website and make changes accordingly.