How Do Auction Websites Make Money ?
Auction websites are the go-to place for a large number of people who are looking to sell either brand new or used items online at the best possible price. These websites not only allow people to sell new products, they also serve as a fine platform for selling used goods which are still in good condition. To cater to these large number of sellers as well as the increasing number of buyers, more and more auction websites are entering the cyberspace. For the uninitiated, how do auction websites make money is an important question which needs to be answered.
How Auction Websites Work?
Sellers at auction websites simply need to register, login and list their items. To properly list an item, the seller is first required to provide a title and a detailed description of the item. A few other formalities which should also be taken care off before placing an auction are:
Adding a photograph
Putting the item in a relevant category
Deciding the bidding price
Mention the location of the item
Mention the shipping charges
State the preferred mode of payment
Once an item is sold the role of the auction website is over. The action then shifts to the seller and the buyer to organize payment and delivery.
How Does Auction Websites Make Money?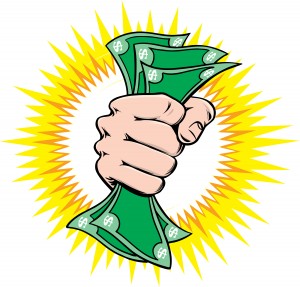 Now the main question arises – how does an auction website benefits from the auction? The auction site charges an insertion fee when a seller lists his/ her item and a valuation fee when a sell is successfully made. These are the primary methods through which an auction site makes money.
The insertion fee depends on the price at which the seller wants the bidding to start. While the valuation fee amounts to a percentage of the price at which the item has been sold.
The auction websites can earn additional income if a seller choose to use the premium features which can improve their listings. The premium additional features might include Featured Sidebar, Picture Galleries, Reserve Price or a "Buy it Now" feature.
An auction websites site should strive to offer features which can help the sellers to successfully sell their items. The more useful features, the more are the chances the sellers will use them. In such cases, the auction site can charge extra money for those additional and premium features. Coupled with the initial fees, the fees for the additional features allow the auction sites to earn handsomely.
So now that you are aware how does the auction websites make money, you can transform your WordPress site into a professional auction websites with WordPress Auction plugin and start earning money.