Auction Software Marketing Version Released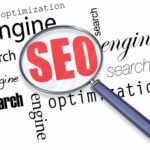 If you check out the Pricing page you'll see that we've added a new product to the Auction Software lineup. This is the Auction Software Marketing Version. This version is just like the Developer version in that it comes with the Auction Plugin for WordPress and the 80 Premium WordPress Themes but the Marketing version now includes two whole months of SEO service.
Why choose us for SEO Service? Most of you will have reached us by using Google. If you did a search for "Auction Software" you'll see that we're in the number 1 position for that keyword as well as other keywords. We know SEO well, we do it well and we can do it for your site.
The Auction Software Marketing Version is only $599 and gives you the Developer version plus 2 months of SEO service. This includes site submission, feed submissions, pad files, comments as well as on page seo tips.
If you have questions about this new package, please feel free to contact us.