Online Auction Business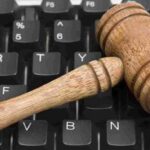 When it comes to starting an Online Auction Business you need to keep these things in mind. First you want to make sure that the auction software that you get is not a hosted solution. Meaning that the auction software stays with the company that sells it. You only own your domain name. They keep the database and all the user profiles and take a cut of the money that you make. Our auction software for WordPress is only $149.
The Online Auction Business is a growing industry and it's becoming a multi-billion dollar a year phenomenon. More and more people are looking to start an auction site what they're looking for is more of a niche market auction type of site to build. Niche market auction sites are specialty auction sites. An example would be a auction site for old movie posters. These types of auction sites connect people specifically on their hobbies, desires and passions. The possibilities of creating a profitable online auction site are endless.
If you have a collection that you just love, then why not start a auction site around it and enjoy the perks of running a successful and profitable Online Auction Business?